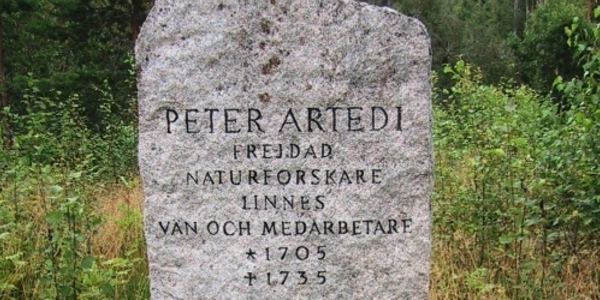 An ode to his legacy
Petrus Arctaedius ( 22 February 1705- 28 September 1735) was a Swedish naturalist, known to the fish community as the humble father of ichthyology. He attended Sweden's Uppsala University in 1728 where he met the famous Carolus Linnaeus. In 1732, both men left the university to embark on a journey to catalog plants and animals. Before parting ways, they formed a curious agreement by bequeathing their manuscripts to each other in case of death.
Artedi favored fish and ventured to Amsterdam where he was engaged in cataloging an extensive private collection of Albertus Seba. He then mysteriously drowned. As promised, his manuscripts titled Bibliotheca Ichthyologica and Philosophia Ichthyologica were passed onto Linnaeus who published them on behalf of Artedi. We are inspired by his legacy and passion for studying fish. This app was designed as a teaching tool to help the modern ichthyologist and citizen scientist learn how to identify fish while underwater.